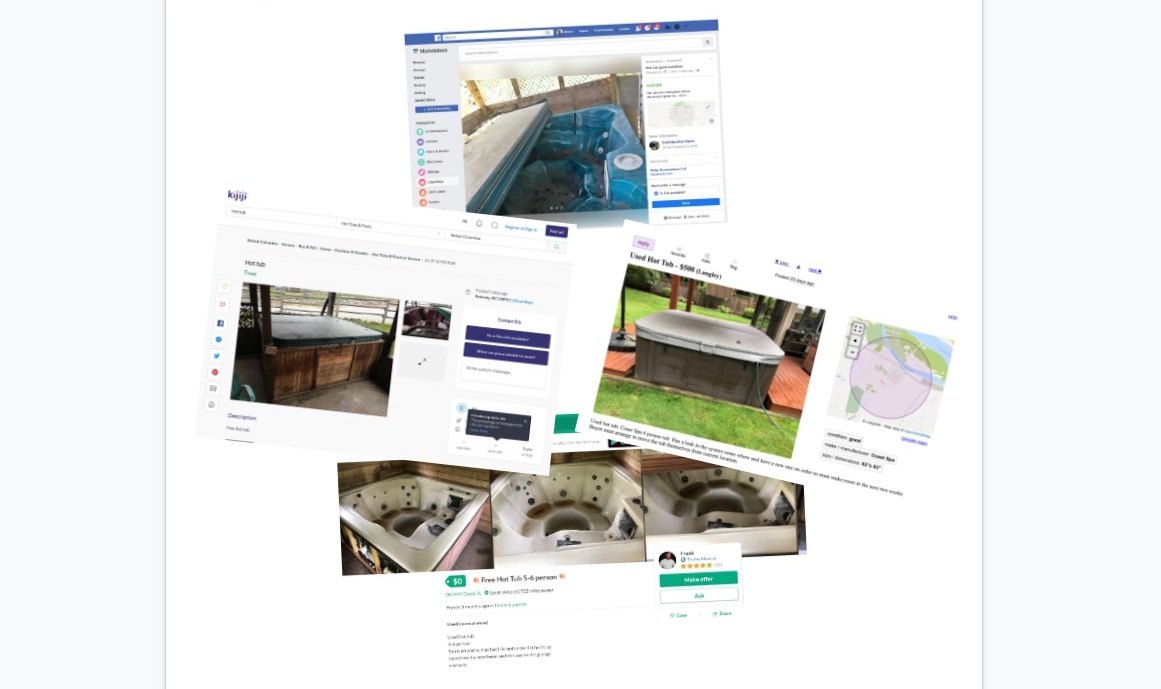 Looking for a Cheap or Free Hot Tub? 
If you're OK with an un-inspected, un-tested hot tub with no guarantee, we might have some lying around that you can have for dirt cheap or free.
These ones are sold "as is", as if you'd bought them at the auction or out of a stranger's backyard.   
We could forklift it onto your truck/trailer or we could arrange to have it delivered to your place. 
Let us know if you'd like to come by and check out our stash of incoming used hot tubs that we haven't gone over yet.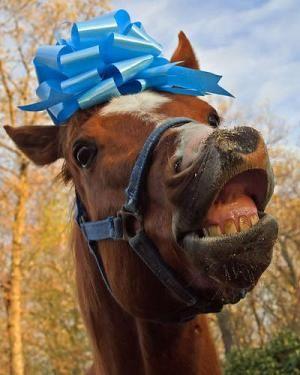 Tales  from the  Crypt
Even if you're a handy person, always look a gift horse in the mouth! 
Sonya's Story:

Sonya from South Surrey picked up a nice looking used hot tub off Craigslist for next to nothing. She saw the tub running before she bought it, but after it was moved to her place, something smelled like it was burning and she noticed water was puddling in one corner.  
So she called a professional repair company to fix it. They charged her $912.78 for a new pump and plumbing fittings and $1,570.79 to fix some leaks. But it still needed work. 
This is a verbatim excerpt from the email she received from the repair company she'd hired:
Today our tech found more leaks in the diverter valves, jet seals, Y-fitting, more couplings and pipe 
with parts estimated at $400 plus 2 hrs labour = $600. 
Despite the application of silicone to the skimmer yesterday, it is still leaking – labour to replace 
the skimmer estimated $600 – $800.

Labour re yesterday's silicone on skimmer and today's further diagnostic $200. Once the repairs are 
complete there may still be other leaks and issues 
that become apparent – costs unknown.

An estimated total for all of the above $4000… and you would still have an aging tub with, no doubt, 
more repairs to come. 
Sonya contacted Hot Tubs Galore for a second opinion, only to have us confirm that the tub was indeed not worth fixing.  She ended up buying a "new" used hot tub from us which had zero problems with lots of life left, and we took her tub in on partial trade because we could salvage that new pump and some near-new expensive equipment recently installed by the previous owners before they sold it to Sonya.   
Jake's Story:
http://steampunkworkshop.com/no-such-thing-as-a-free-hot-tub/
Joe's Story:
This brings back memories.
Horrible, terrible memories of the time I thought "How hard would it be to get this hot tub working 
again?"
I never got to the point where I could put water in it. After pulling off a bunch of the sprayed 
on foam, I discovered that most of the jets were so fragile that simply touching them would make 
them crumble to dust.
That was after probably 100 hours of work building a new frame, rebuilding the exterior of the 
heater, and re-doing most of the electrical. Oh, and a tetanus shot after I stabbed myself with 
a rusty nail hiding in all that foam.
On the plus side, cutting apart a hot tub with a sawzall is extremely satisfying.

Peter's Story:

Hey Steve, I picked up a used hot tub off CL and I've put a couple thousand bucks into it then 
lost heart.  Might you be interested in taking it on trade toward one of the used ones you've 
refurbished?


Conclusion:
Hot tub woes might include having to fix wood cabinets, plumbing, electronics, mechanics and fiberglass/acrylic.  If you're a handy person willing to take a risk and enjoy projects, then by all means, go for it! Here's some used hot tub buying tips that will help reduce the risk: https://hottubsgalore.ca/beware-when-buying-used-hot-tub-tips/
We at Hot Tubs Galore know what to look for and we're discerning with what we choose to acquire, yet most of the used hot tubs we bring in end up needing significant work once we run them through our detailed inspection and wet test.  
I'm sure not everyone who buys a hot tub privately ends up regretting it, but we rarely hear those stories because there'd be no reason for them to contact us.  So we only hear the bad stories. Still, there's no escaping the fact that it's risky to buy a used hot tub which is why we suggest you consider using our services if you want to buy with confidence.